"Songs (Spivanky)" is the ethno-jazz studio project devoted to ancient Ukrainian folk songs arranged by Igor Zakus and orchestrated by Igor Yuzyuk. The band members are famous European and Ukrainian jazz musicians: Szymon Mika (Poland), Andy Ninvalle (Netherlands), Rodion Ivanov, Artur Frolov, Oleksandr Pavlov (Ukraine), Ukrainian ethnic singer Ivanka Chervinska, and also the GosOrchestra Symphony Orchestra conducted by Alexander Gosachynsky.
Thanks to modern sound, styles and music techniques, "Spivanky" project reveals the beauty and peculiarity of Ukrainian folk songs, makes them shine in a new way, sound up-to-date and relevant for younger generations. Which gives them new life and a good chance to be well accepted abroad.
The very special, beautiful melodism, the "Hutsul Mode" of Ukrainian folk songs enriched with modern rhythms and harmonies, painted with a lush sound palette of the symphony orchestra, performed by stellar Ukrainian and European performers is the great way to present the unique beauty and color of Ukrainian folk songs and our culture.
The international project "Spivanky" is a derivative and result of the Jazz Kolo project. The Jazz Kolo project (jazz-kolo.com) is a series of jazz concerts launched in 2007 by Igor Zakus – bass guitarist and producer, the author, organizer and active participant of the concert series. The project's main idea is to support and develop Ukrainian improvised music, and to gather the best Ukrainian and foreign musicians around it. The international project Jazz Kolo is an opportunity to organize, inspire and promote Ukrainian jazz scene. "Spivanky" international project will serve this idea well. And it is the result of all that Jazz Kolo Art Project has to offer.
Musicians
Igor ZAKUS
bass arrangement
Igor ZAKUS is one of the leading jazz bassists in Ukraine. He is also a composer, bandleader, teacher, and co-founder of Jazz Kolo Project. Zakus was born and raised in Chervonograd near Lviv, Ukraine. He graduated from Music College and Music Academy of Lviv as an oboe player. Though all this time he messed around with a bass guitar once in a while – and it surely turned out to be his biggest mistake: his bass guitar got him into trouble of jazz, fusion, funk and other genres that one usually comes across further on...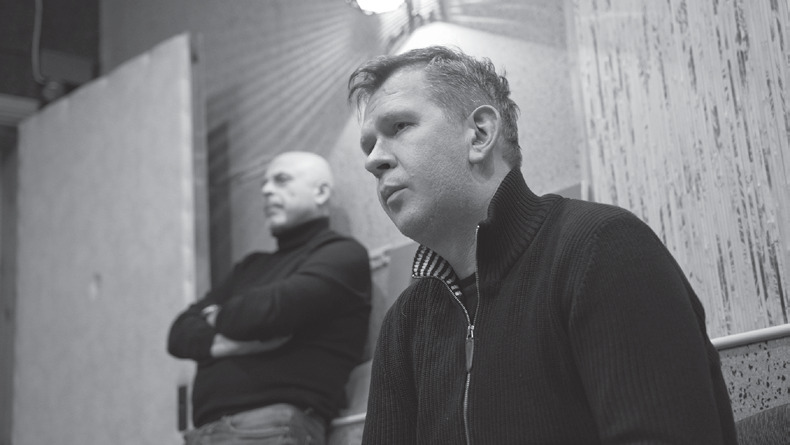 Igor YUZYUK
orchestration
Igor YUZYUK is an arranger and composer from Kolomyia. He graduated from Ivano-Frankivsk Music School, Stefanyk Precarpathian University. Educated on the Carpathian music traditions and the best examples of world music, Igor successfully combines native folklore and jazz, rock, funk, synthesizing styles and weaving harmonies. Ihor Yuzyuk is the leader and founder of the Bratsari (a synthesis folk orchestra) – a group of like-minded friends, whose goal is to popularize folk music, to perform it in a modern arrangement, and musically deliver it in a new way.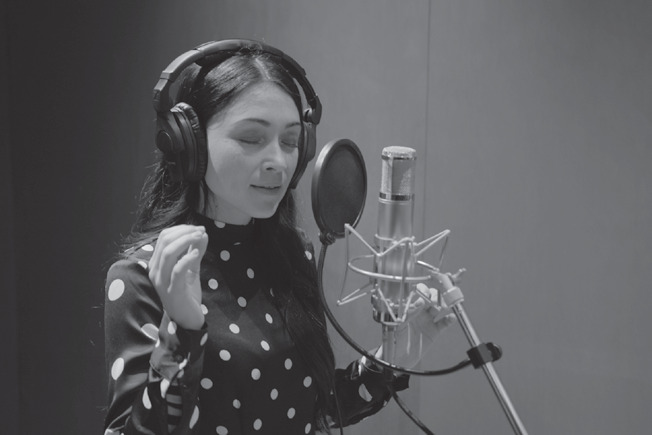 Ivanka CHERVINSKA
vocal
Ivanka CHERVINSKA is a Ukrainian ethno-singer. She represents a new original combination of Ukrainian folk music with modern genres: jazz, blues, bosanova, world music, Latin and oriental motifs. Ivanka also has her own project, collaborates with famous Ukrainian musicians and participates in various music projects, such as: "Jazz Kolo" by Igor Zakus; Gypsy Lyre, the project of original, Latin American and European music; famous double bassist Mark Tokar; prominent Crimean Tatar jazz pianist Usein Bekirov and others.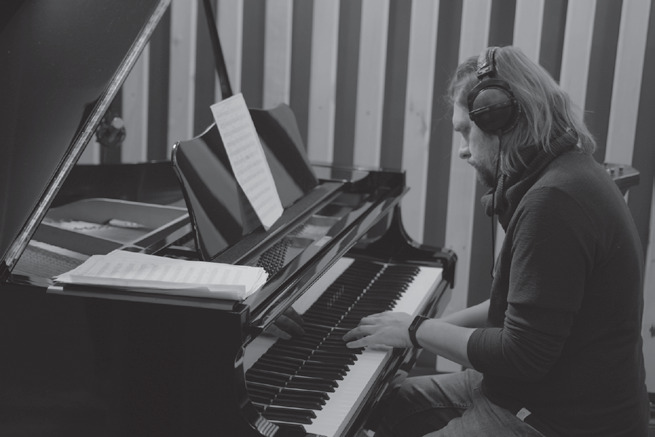 Rodion IVANOV
piano
Rodion IVANOV is a graduate of the Donetsk Conservatory majoring in jazz piano, Ukrainian pianist, keyboardist, composer and producer. His musical interests are jazz, pop and fusion music. Rodion is the author of the acoustic piano trio album "More Than Words", and the solo album "Electric Variete", which presents "different", exciting for Rodion musical styles – from funk and lounge music, to fusion and nu jazz.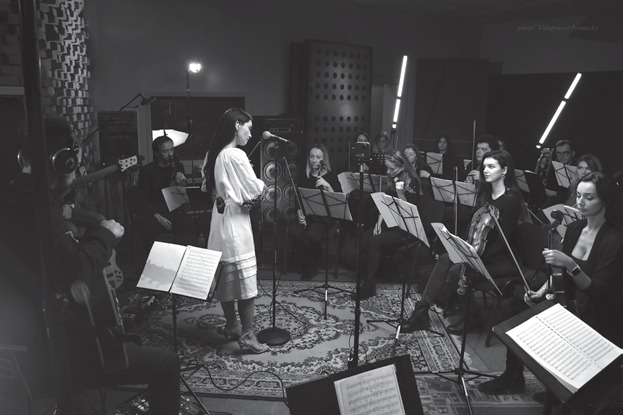 GOSORCHESTRA
symphonic orchestra
GosOrchestra is an unique creative union founded by conductor Aleksander Gosachynskyi and arranger Oleksiy Talanov in 2016. The orchestra has been assembled as a top-notch symphonic accompaniment to modern pop and rock music. GosOrchestra always produces a special synergy. Its repertoire has over 200 uniquely arranged compositions, including tributes to The Beatles, Queen, Michael Jackson, Prodigy, and others. The orchestra frequently performs its exclusive concert programs on different venues in Kyiv and across Ukraine. Its mission is to elaborate on the genre in an exclusive existential union of audience and music. A highly refined mastery, musical sensitivity and all-embracing passion for classical music are a key instrument in achieving GosOrchestra's mission and goals.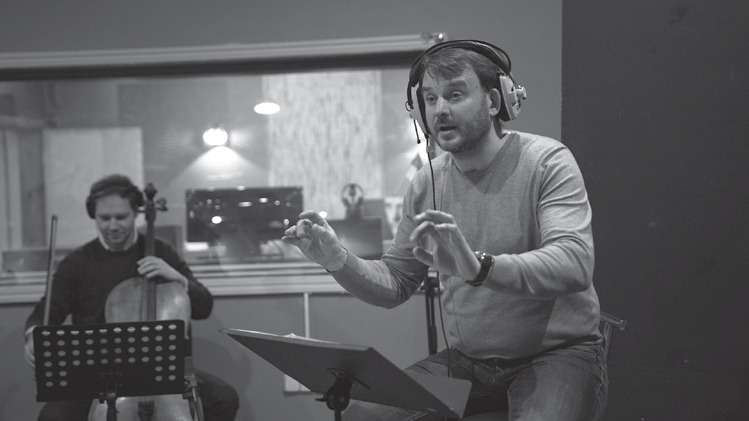 Oleksandr GOSACHYNSKY
conductor
Oleksandr GOSACHYNSKY studied at the Mykola Lysenko Kyiv Secondary Special Music School and Tchaikovsky Kyiv National Music Academy of Ukraine in the cello class and at the Department of Opera and Symphony Conducting. Since 2016, he is a conductor and artistic director of the chamber and symphony orchestra of the Kiev R.M. Gliere Music Academy and GosOrchestra.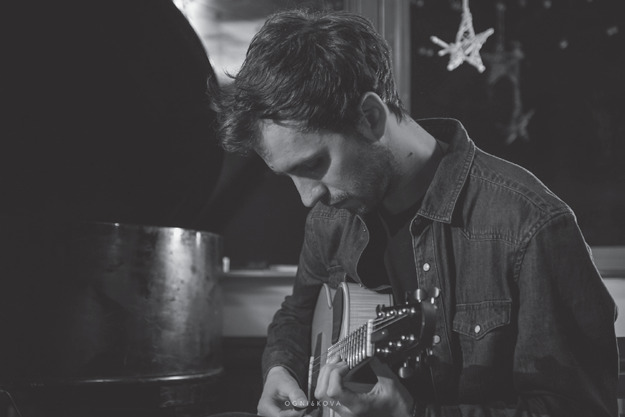 Szymon MIKA
guitar (SPIVANKY STUDIO)
Szymon MIKA (SPIVANKY STUDIO) - one of the most talented Polish guitarists of the young generation, who won the Jarek Smetana International Jazz Guitar Competition, Grand Prix at Jazz Nad Odrà and many others. He graduated from the Master's program at the Academy of Music in Katowice, continued his studies at the Jazz Campus in Basel. Szymon is also a composer who has four of his original music CD's released, including his latest solo albums "Unseen" and "Togetherness".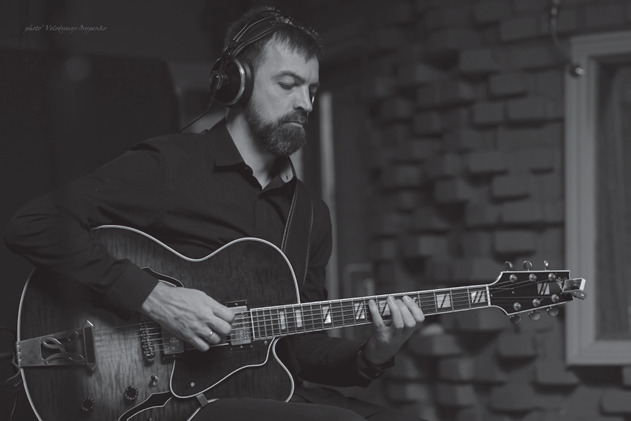 Oleksandr PAVLOV
guitar (SPIVANKY LIVE)
Oleksandr PAVLOV (SPIVANKY LIVE) is a famous Ukrainian jazz guitarist. He studied the classical guitar and cello, and later studied jazz guitar at the Kiev R.M. Gliere Music Academy, where he later taught guitar. World jazz critics have drawn attention to the work of Oleksandr (or Alexander) as the guitarist and composer for the Deep Tone project (from Kyiv), whose albums were released in Europe and Japan and received warmest reviews and feedback.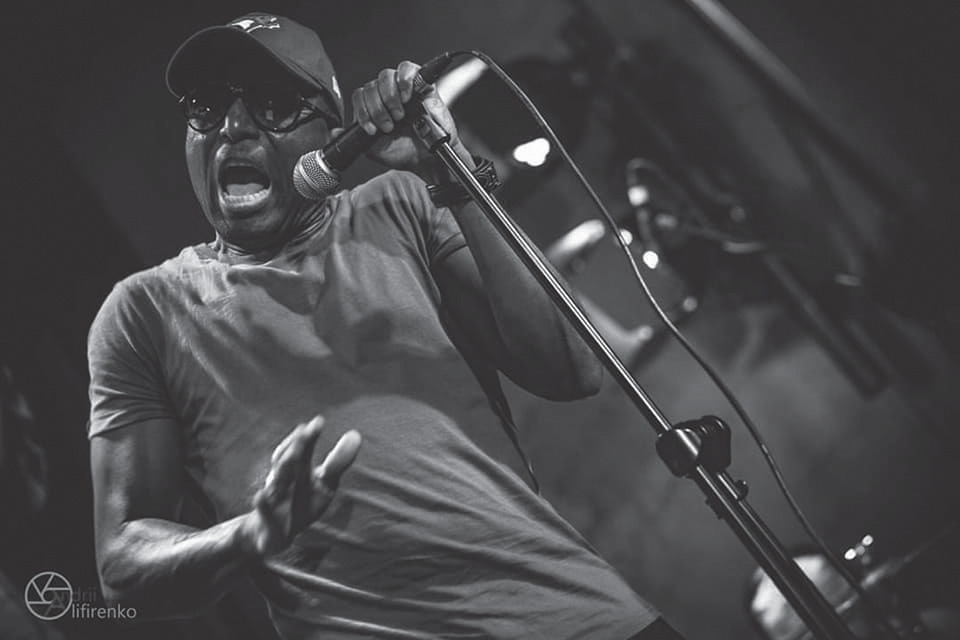 Andy NINWAL
rapper, scratch
Andy NINWAL is a rapper and singer of the funk metal group BaggaBownz, grew up in
Sengaali-Guyana and now lives in the Netherlands. He is said to be the "biggest explosive" in the Netherlands. Andy is a choreographer, dancer, musician and conceptual thinker, a native of hip-hop, a creative social entrepreneur who educates and encourages the world to be closer through music and dance.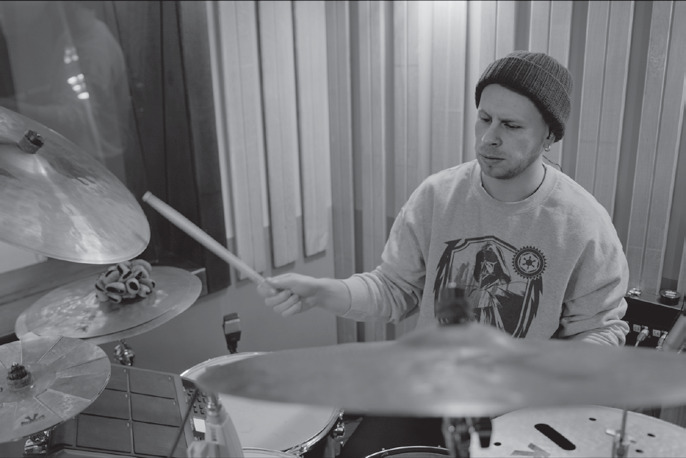 Artur FROLOV
drums
Artur FROLOV is a known Ukrainian drummer, a graduate of the Donetsk Conservatory. He is actively working on the Ukrainian jazz and pop scene. Arthur's is known and loved for his good groove, technique, refined modern sound, individuality and responsibility in music.
Song Project Partner
Kyiv Municipal Creative Branch of the National Union of Theater Actors of Ukraine is a local creative branch of the National Union of Theater Actors of Ukraine, which unites theater workers, labor collectives of enterprises, institutions and organizations that actively participate in the development of theatrical art. It lifts up its cultural and social status, the development of the art of theater as a means of expression of the spiritual action of the nation, the growth of mutual understanding between peoples, protection of creative, professional and social interests of members of the Union.
The SONG project was implemented
with the support of UKF Ukrainian Cultural Foundation (UKF) is a state institution established in 2017 on the basis of the relevant Law of Ukraine to promote the development of national culture and art in the country, provide favorable conditions for the development of intellectual and spiritual potential of the individual and society, wide access to national cultural heritage, support of cultural diversity and integration of Ukrainian culture into the world cultural space. The activities of the fund, in accordance with current legislation, are directed and coordinated by the Ministry of Culture of Ukraine.
Video
Photo